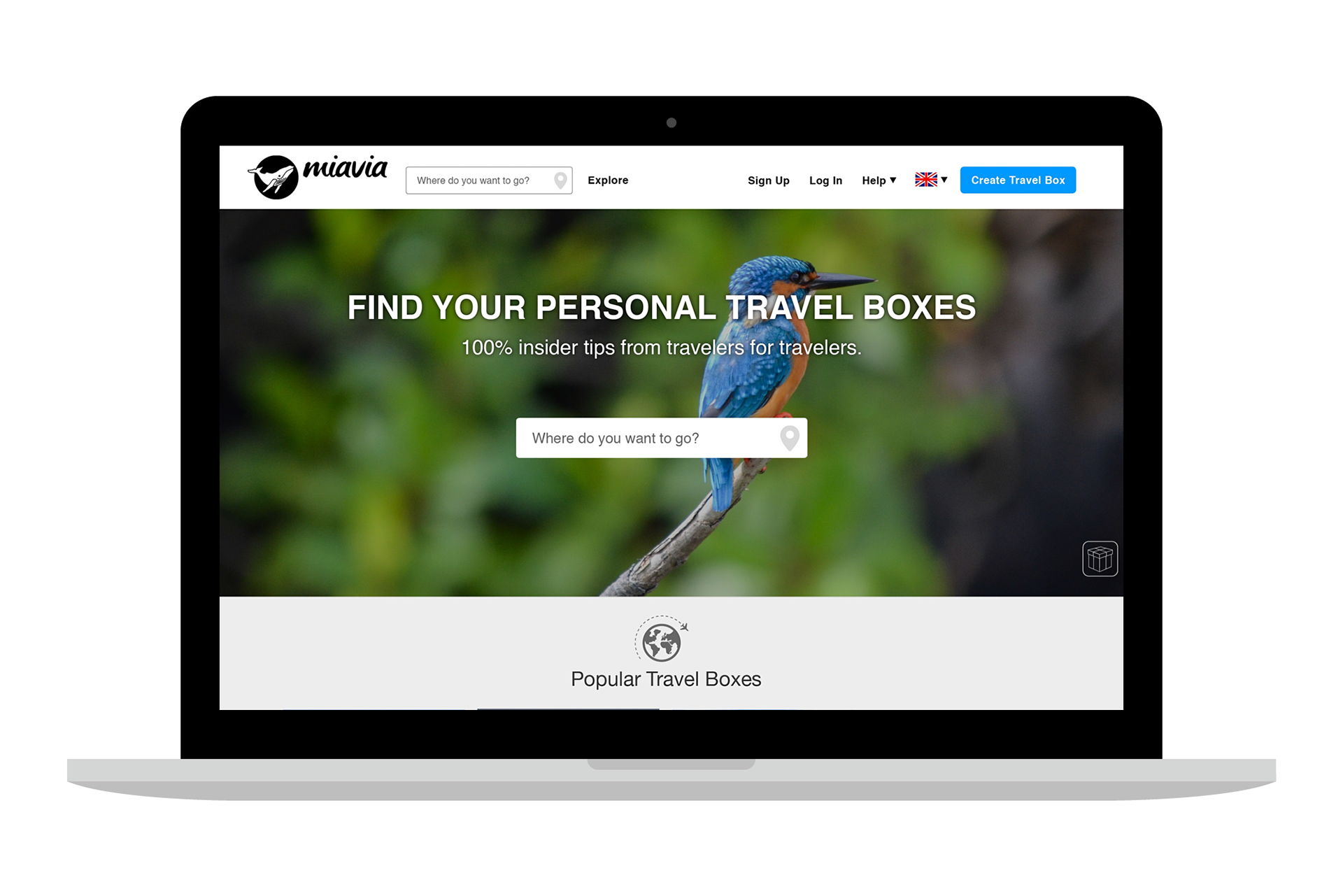 User Interaction and Interface Design for a Landing Page and Web App for a travel startup called miavia.
They offer so called personal "travel boxes" to exchange insider travel information for a lox price and on a great standard of quality. 

The landing page featured different boxes in an image carousel at the top, with a direct link to the box (corner bottom right). 
The main function was to find a country or city via the big search field right on top. 
The second section is a "popular travel boxes" section, to feature the best boxes but also special happenings like the "travel box of the week".
The covers are all interactive; on hoover the info box slides up to showcase a quick preview of the content text, numbre of tips and rating.